Skills taught with state testing at the forefront.
Our acclerated CNA training program is taught with state testing and patient care as the number one priority. This 3 week learning program assists you with in class hours the first two weeks and a 40 hour clinical work week of employment or volunteering to help with job placement. This ensure our future CNA's are ready to thrive in a working medical environment. When our CNA's graduate the program at Blossom Nursing Academy they are doing so with the knowledge to take and pass the state test to get their certification.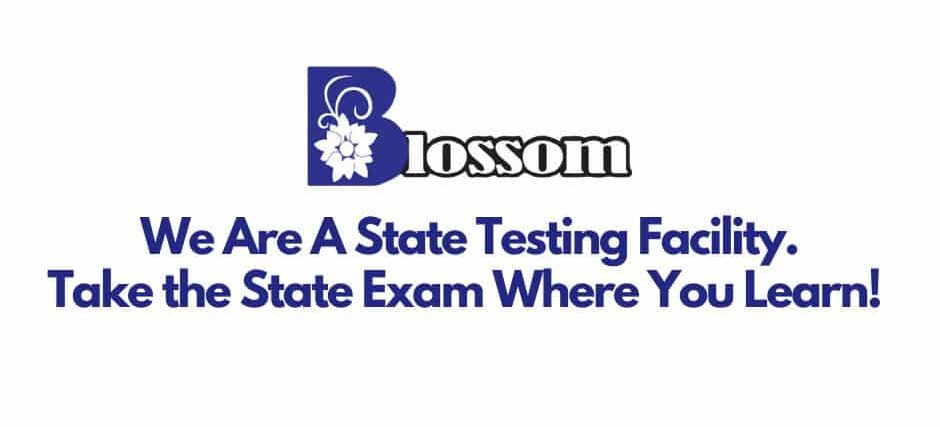 Day Class
1st week online Monday – Thursday 8:00 am – 3:00 Pm, Friday in classroom 8:00 am – 3:00 pm
2nd week Monday – Thursday 8:00 am to 2:30pm
3rd Week is the clinical week.  We will assist with placement of 40 hours clinical through employment or volunteering.
Upcoming Available Class Dates 
January 23rd to February 10th, 2023
February 6th to February 24th, 2023
February 20th to March 10th, 2023
March 13th to March 31st, 2023
April 3th to April 23rd, 2023
April 24th to May 12th, 2023
May 15th to June 2nd, 2023
June 5th to June 23rd, 2023
June 26th to July 14th, 2023
July 17th to August 4th, 2023
July 31st to August 18th, 2023
August 14th to September 1st, 2023
Weekend Class (Sat/Sun) Schedule
1st and 2nd week online Saturday 8:00 am – 4:30 pm
3rd week Friday, Saturday, Sunday 8:00am – 4:30 pm
40 hours of clinical to be completed on the 4th and 5th weekend.  We will assist with placement of 40 hours through employment or volunteering.
Upcoming Available Class Dates
January 7th, 2023 to February 5th, 2023
February 4th, 2023 to March 5th, 2023
February 25th, 2023 to March 26th, 2023
March 18th, 2023 to April 16th, 2023
April 15th, 2023 to May 14th, 2023
May 13th, 2023 to June 11th, 2023
June 10th, 2023 to July 9th, 2023
July 8th, 2023 to August 6th, 2023
August 5th, 2023 to September 3rd, 2023
September 2nd, 2023 to October 1st, 2023
September 30th, 2023 to October 29th, 2023
Course Requirements and Certificates
| | |
| --- | --- |
| Awards | CNA Certification |
| Mode of Study | Full Time |
| Duration | 3 Weeks |
| Location | Kent, Washington |
| Cost | $901 |
Admission Requirements
Passing grades on tests for English: Reading, Writing, and Comprehension

Proof of negative two-step TB test

Ability to lift at least 50 pounds

Pass Washington state background check
Required Course Topics
Roles and responsibilities of a Certified Nursing Assistant ( CNA )

Technical and personal skills

Communication and interpersonal skills

Non-delegation diabetes

Good body mechanics

Safety and emergency procedures

Residents' rights

Basic restorative care

Legal issues

Understanding long-term care
Program Success Requirements
Good attendance

100% class participation

Successful clinical completion

Passing score on state competency for certification test

80% or higher score on ALL in class exams

NO lateness
For more information or any further assistance regarding course or admission, visit our contact us page see our contact information below.