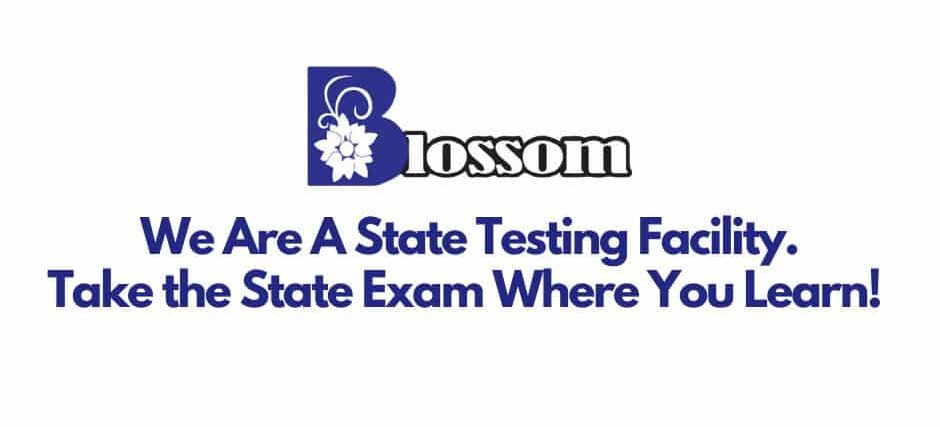 Famida Mohamed
2022-03-18
I had a fun learning experience.thank you so much We appreciate you lots
Clarenda Clarete
2022-02-06
I had an amazing experience while studying in this school. I highly recommend this school!!
Dibora Wordofa
2022-02-01
This was the best training school I've ever attended; I had a great time throughout the training, and I must add that the instructor, Doris, is a wonderful and motivating person who is also an excellent teacher. They constantly make sure we learn what we need to know, Thank you Blossom.
olaniyi neematallahi
2022-01-07
This is one of the best CNA training program so far. I'm so glad I chose blossom, I passed both my written and skill state exam at my first try. Thank you so much dorris.
I take this opportunity to thank my tutors at Blossom College for the good work during my training. I highly recommend the college to any upcoming students. I passed my exams without struggling. Good Job
I really enjoyed learning here. I love the way the class is taught and makes it easy for one to understand. My instructor was a very nice lady, her name is Geri. Doris is very pleasant and good at her work. And yes, I passed both my skills and written tests. Thank you Doris.
Alena Michalek
2021-11-18
November 17th I took CPR class at Blossom Nursing School at Kent. I liked today's afternoon spent at the CPR class. Thaddeus is very knowledgeable, experience and skill a firefighter, now an instructor and a teacher. He is one of the best teacher I ever had.
Lester Jush Quitoriano
2021-10-29
I'm glad I decided to enroll at this program. The content wasn't too bad, but Jerry teaches the content very easy and is straightforward. Also, Doris gives a very detail step by step on what do for clinical part of the exam - just do exactly what she tells you to do and you'll pass the exam. Blossom is definitely one of the best CNA school out there. With their help, I passed both written and skill part of the state exam in August 2021. The cost you pay at this school is definitely worth it and is way cheaper compared to other CNA school.
Gizework Mamuye
2021-10-20
Blossom health care is the best place to chose! Doris thank you so much. you are the best teacher ever. Your way of teaching helped me pass my state exam the first time . Thank you 🙏
Have you attended Blossom Nursing Academy?
School Gallery!
Pictures from our students, of our classes, staff and more!